Indablog
News, Sessions and oddities from the Indaba Community
Monday August 24, 2009 at 08:00 AM
by Streeter
Concerts are great: the music, the people, the kids at home, wondering where mommy and daddy are. Yes, we all love a good concert but there are a few things that can really destroy the experience. Here, in order of least-annoying to most-give-me-my-money-back, are 10 real quick ways to ruin a good concert.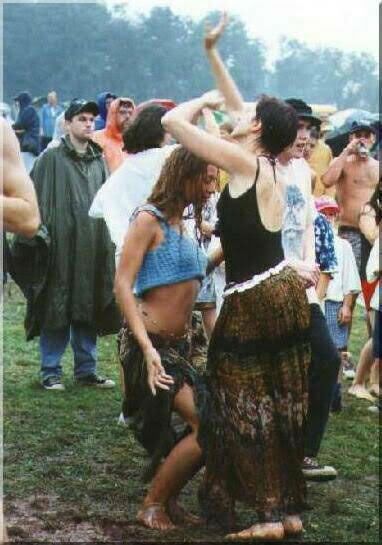 10. Temperature

Much like I enjoy the idea of communism – that everybody has an equal amount and nobody is more important than the next man – but would hate seeing it come to fruition, so goes my thoughts for the idea of a sweaty pit of writhing bodies. When I think about being at a crowded, hot, humid concert I like to imagine myself lost in the music, my fellow revelers and I giving ourselves over to the power of dance and moving as one being to the beat. Of course, when I actually am at hot, humid, crowded shows I hate it. It may look good in an ad for vodka or as a pictorial in Rolling Stone but the reality of being packed into a dancehall like cattle with a few thousand other sweaty, stinking music fans is a little too much for me to handle. In those situations, no matter what the band or how much I like them, I have to make my way to the back of the venue, find a water and curse myself for being so fat and sweaty that I can't even enjoy the show.

9. Crappy Bathrooms

Now, literally speaking every bathroom is crappy (PUN INTENDED!) but I think certain concert toilets go above and beyond disgusting. The fact that music brings out our primal nature to dance also apparently brings out some people's primal nature when it comes to relieving themselves. Choosing a stall or port-o-potty at a concert is like playing Russian Roulette; at least one of the options is going to have a nice, fat turn laying on top of the seat or be flooded with pee from an overflowing pot. I don't mean to be disgusting here, but it's hard to enjoy a show when you have to wade through a sewer just to take a leak. And aside from the general filthiness of concert bathrooms, the simple lack of bathrooms is another frequent problem at most venues. As a dude I am not accustomed to waiting on line to use a toilet, so the prospecty of missing a three or four full songs all while waiting to pee is enough to make me consider peeing my pants and pretending it's spilled beer.

8. Bad Weather

Now, I know what you're thinking: "Hey, who cares what the weather is if the show is inside?" Wrong. While bad weather can ruin an outdoor show (or make it amazing. See: Woodstock '69 (not '99)), it can do even more damage to an indoor show. Why? The baggage. If it's freezing or raining or snowing or any other kind of weather that makes you leave home with more than jeans and a t-shirt, you'll be lugging around some form of protective clothing the entire show. Have you ever tried to dance while holding a North Face Puffy Jacket? It's not as easy as rappers make it look. Where do I put my umbrella? Can I really wear this winter hat the whole show without getting heat stroke? Is there really not a place here to put my snowshoes? Sure, you could check your baggage at some shows but then you'll be enjoying an hour-long retrieval process at the end of the show while people outside snag every last cab in the city.

7. Volume

This is going to make me sound old but I swear to God I was like this as a teenager, too. We all love a thumping sound system when checking out band; that bass drum the kicks you in the gut, that guitar solo that cuts through the air like a sonic razor. But there is a certain volume – perhaps the mythical "11" – at which music is no longer enjoyable. Each crack of the snare is like a mini-migraine ripping through your eardrums and each off-key note bounces back and forth in your head like a tuning fork struck with a sledge hammer. If you fancy yourself a true metal head who can handle any volume, i dare you to stand in front of the monitors at a show, leave the show and then tell me if it was worth it. Concerts should be loud, but bleeding ears and two days of screaming everything you say isn't the kind of loud most of us are looking for. Instead, how about a half hour of ringing ears and just some light spotting of blood?

6. Expensive Drinks

Ticket prices just keep rising as bands make less and less money from CDs and a lot of us will undertake a little travel to see a band we like. So already you're probably a few bucks in the hole when you're headed to see a band. The last thing you need is to part with an additional $10 every time you want a lukewarm, flat Bud Light. Nothing about going to show is going to be ideal, granted, but venues should be able to clear enough profit from the door without having to jack up the price of garbage beer, too. Come on, Mr. Owner Man, I NEED this beer. It's the only way to get me to dance…

5. Seats (or No Seats)

I'll keep this short and sweet, but doesn't it always seems like the bands you want to be standing for play in venues with assigned seats and the bands you want to sit down for play standing room only shows?

4. Aggressive Security

Law and order must be maintained at shows for the safety of the crowd and the safety of the band. That's a given. But I find that venue security guards often get it in their head that society has crumbled and they have been elected leader of a mighty non-governmental military. They push, threaten to evict you and order you to sit down. Much like a high school security guard or a small town cop, they are high on power and with few actual crimes to deal with, forced to exert that power on the innocent. I recall one show – a Billy Joel, Elton John double-header – where one security guard made three separate visits to my seat to "yell" at me for various things: standing up, putting my beer on the floor and standing near, not in, an aisle. Having your groove interrupted every few minutes by an aggressive security guard is bad enough, but it's even worse when you paid Billy Joel/Elton John prices for the privileged.

3. A Bad PA System

I feel like I don't even need to write about this one. Besides the general ambiance of a show, the music is what you came to hear and a show can be ruined quick when that music can't actually be heard. This is mostly a problem with small clubs or bands that cannot yet afford expensive sound systems. Microphones cut out mid-lyric, speakers hiss and pop and feedback is so prevalent it might as well be it's own song. Plus, a bad PA often requires constant patches during the show so everyone is the crowd is treated to the wonderful sight of a sound tech's ass crack as he tries to figure out why the guitar is coming out of the bass amp and why the mic is only playing back in the monitors.

2. Annoying (Probably Drunk) Fans

It is your God-given right to get a little tipsy when you go to a show. That is half the fun and what makes concerts special treats as opposed to run-of-the-mill activities. But man, some people just can't handle it. And when you find yourself seated near these people it takes every ounce of will power in your soul not to scream, yell, punch and kick them as they ruin song after song. Some common practices of these fans are the "scream-along," where they scream every lyric to every song completely off key and directly into your ear; the "Pinball Dance," where their dancing style is reminiscent of a pinball bouncing around between bumpers (hint: you're the bumper); and the "fight you if you say anything," where they challenge you to a fight if you even politely ask them to puke in the other direction. When you see a fist fight at a Dave Matthews show, it is this fan who is responsible. When you see a mound of puke on your seat, it is this fan who hocked it up. And when you find yourself sitting in county jail it is because this fan grabbed your girlfriend's ass and you just had to hit him.

And the number one most annoying thing when you go to see a band is…

1. A Bad Opener

One time I had to sit through an hour and a half of Vertical Horizon. It was so bad I don't even remember who the headliner was. I feel like that should be enough here, but let's probe a little deeper. Whether it's a local band who won a radio contest or a name act with only one hit to their name, suffering through a bad opening act is like purgatory; you know there is a light at the end of the tunnel, you just don't know how long that tunnel is. Openers can play anywhere from twenty minutes to a few hours, so if you catch a bad one just pray the headliner is eager to take the stage. Bad openers implore you to clap to the beat, to sing along to their songs you don't know and to please, please not use the bathroom during their set. And, the true mark of a bad opener, they will always – always – instruct you to go buy their CD at the merch table.